Chris Kilzer, President

Chris Kilzer hasn't traveled much but is interested in other cultures. MIFP has given her that opportunity and more because instead of just being a tourist she has new friends. Chris and her husband have been community friends since 2007 and have hosted students from Serbia, Moldova, and Ukraine. Chris joined in 2009.
David Strobel, Treasurer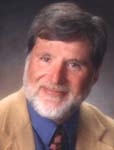 David Strobel is a retired Dean of the Graduate School who has had the opportunity to meet and assist many international students at the University of Montana. He has traveled to Canada, Taiwan and Namibia. David has served on the Board since 2008 and looks forward to continuing to support the goals and activities of MIFP.  A recent activity he organized was a "Learn to Curl" night at the new Missoula Curling Club.
Carrie Gajdosik, Recording Secretary

Carrie Gajdosik has hosted students from Argentina, Malaysia, India, Pakistan, and France. She has traveled throughout Europe as well as South Africa, S.E. Asia, India, Mexico, Israel, and New Zealand. Carrie "enjoys meeting international students and feels that it's important to expose our children to different cultures." Carrie has been a board member since 1992.
Adair Kanter

Adair Kanter has hosted students from Japan, France and Morocco and her travels have taken her to Israel, France, Germany, Russia, Italy, Hungary, Denmark, England, and the Netherlands. About MIFP Adair says "I think that one of the strengths of the MIFP is reaching out to students who are far away from all that is home and making them feel welcome." Adair has been a board member since 1985.
Charlotte Kasl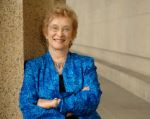 Laela Shimer

Laela Shimer loves history and literature and has enjoyed travel throughout her adult life not only in the US but also in western European countries. Laela says "I serve on the board because it fits with my personal interests and I see a chance to be both an advocate for the international students and the University of Montana. It's a chance to involve the Missoula community in the many opportunities these connections offers."  Currently her daughter and her husband live in London.  Visiting them has given her a chance to reconnect with her student friends and their families. Conversation with these parents and students always strengthens her commitment to this program.  Laela has been a board member since 2007.
Shannon Pinkston

Shannon is a new member of the MIFP Board. Her family began hosting students in 2012 and value the new friends and cultural exposure they offer. Helping students connect and make Missoula home is something they very much enjoy. She looks forward to more exciting experiences with this wonderful group of folks.
Karl Mangold

Karl Mangold lives, works, and raises a family in Missoula with his lovely wife Maria Mangold. He has traveled internationally to Europe and Asia, and is always surprised by the kindness and generosity of strangers he meets in his travels. Through MIFP he has found a way to pay this forward to foreign students visiting UM. His goal in serving on the board is to help these students to find positive experiences in Missoula, and return to their home countries with cherished memories of their time here.
Maria Mangold

Maria is an academic advisor at the University of Montana.  As an undergraduate she traveled to Japan for a short-term exchange followed by studying abroad for a year in Edinburgh, Scotland.  While studying abroad she made lifelong friends with other students from all over the European continent and was fortunate enough to visit many of their homes.  When she and her dashing husband, Karl, moved from Chicago to Missoula, joining MIFP was a natural fit.  They have hosted students from Egypt, Japan, and Australia.  Maria and Karl's young children enthusiastically engage with their international friends through endless games of catch, impromptu dance concert performances, and pretend play.  During those silly moments filled with laughter, it's unclear who is benefitting more from the relationship; it's pure joy.      
Martin Twer

Born and raised in Germany, the currents of life have deposited Martin in Missoula for a while. In his pre-academic life he was an Emergency Medical Technician (EMT) and a landscaper. His first time in the USA was a 3-month internship/fieldwork in the hot and very smoky summer of 2000 at UM's School of Forestry, Lubrecht Exerimental Forest and Bandy Ranch. During his studies for a Masters degree equivalent in Landscape Ecology from the University of Muenster (Germany) Martin thoroughly enjoyed an exchange year in Joensuu, Finland, and has pretty much traveled the rest of Europe as well. In the fall of 2002 Martin returned to Missoula as a graduate student, was "adopted" by a local family and since 2007 has worked with MSU Extension Forestry.
Nora McGougall-Collins

Nora has traveled extensively, starting with being born as a US citizen born abroad in Germany where her father was working on radio towers. After attending the local schools in Spain her parents realized that she was resisting the transition to reading English, so for second grade they sent her to boarding school in Morocco to learn to read English. Raising 5 children in Montana, Nora arranged for her family to host students and visitors from Japan, Ecuador, France, Peru, Colombia and Germany to give them international exposure.
Rebekah Webb

Rebekah Webb grew up in a household where people from all over the world would stay in her home. She loves traveling and meeting people from other countries. She has been to Mexico, Canada, Germany, Brazil, Egypt, Israel and the Czech Republic. She has hosted the Humphrey Fellows and been involved with MIFP since 2012. She has hosted students from Japan, Brazil, Finland, Hong Kong, Romania, Costa Rica, Argentina, Russia, and Albania. 
Joycee Dozier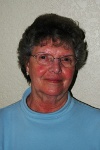 Joycee Dozier is a long-time member who has hosted students from Japan, Germany, China, Bhutan, Malaysia, and Pakistan. She has traveled to Canada, Mexico, and England. About MIFP membership Joycee says "All the folks at MIFP have a desire to meet new students from around the world and make them welcome in Missoula. Making peace in the world one friend at a time." Joycee has been a board member since 1982.
Effie Koehn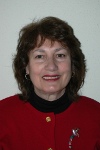 Effie Koehn has been involved in helping international students even prior to MIFP. Before assuming the position of Foreign Student Advisor and then Director of Foreign Student and Scholar Services (now it's called International Students and Scholars), her family hosted students from Libya and Nigeria in the late 70's and early 80's. Effie joined MIFP to represent UM's International Students and Scholars on the board. She is proud of the strong commitment of its members to ensure that UM students have positive community experiences. Effie has been a board member since 1988.
Mona Mondava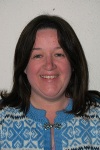 Mona Mondava, originally from Denmark, was raised in Denmark, USA, and Germany and later received her higher education in Germany and at UM. She now works with international students, as Program Coordinator and student Advisor for International Students and Scholars. About MIFP Mona says "One of the best parts of my job is working with the wonderful volunteers of MIFP and with the generous and dedicated Community Friends of MIFP and seeing the amazing goodwill and cross-cultural friendships that result." Mona has been a board member since 1988.